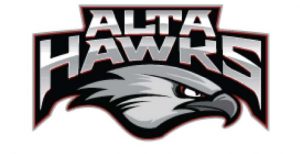 Alta High School
Soar to a New ALTAtude
We are an inclusive learning community with a tradition of inspiring, supporting, and collaborating with students as they prepare to be engaged citizens in their pursuit of continuous success.
CSD To Follow New Health Order, Lift Mask Rule on Last Week of School – Per the most recent Utah health order, masks will not be required in Canyons Schools or District Offices for the final week of school, May 24th-27th. While the masks will not be required, students, employees or visitors may continue to wear them if they so choose. Click the title link to learn more.
Class of 2021 Graduation Ceremonies – The Class of 2021 graduation ceremonies will be held on May 26th at 10:00am at the University of Utah Huntsman Center. Each graduate can invite up to four guests. See page 4 or the Alta High Graduation website for more details. All members of the Class of 2021 who will be participating in the ceremony must also attend Graduation Rehearsal on Tuesday, May 25th at 8:30am in the Alta Performing Arts Center. Tickets for the ceremony at the Huntsman Center will be distributed during the rehearsal. Those unable to attend our graduation ceremonies in person are welcome to watch the Alta High School Graduation live stream.
Final Farewell Closing Social – All Alta students are invited to the Final Farwell Closing Social today at 8:30pm in the Football Stadium – Food Trucks, Alta's Got Talent, Fireworks, and much more fun!
Alta Soccer Summer Camp will take place June 1st-3rd, 2021. Click the links for details and to sign up!   
           7th to 9th graders      
           1st to 6th graders
Summer School Opportunities – Students have several Summer School options at Valley, Jordan High and Canyons Virtual High School. Please make sure you come see your counselor before the end of the year so we can help you pick the credits you need to make up this summer. See pages 5-7 for more information about each of these options.
Seniors: Order Your Transcripts – Remember to request your final transcript to be sent to your college of choice and to Regents Scholarship if you qualified. You will need to request these on the Parchment website or through the Alta website.
Learn to Code Summer Program – Check out page 8 for information about an exciting summer program opportunity for students.
Alta Summer School Driver Education – Students interested in taking summer school Dr. Ed. will need to register in the main office before or after school or at lunch. The course is for anyone who has not graduated and will be at least 16 years old by January 1st, 2022. The class will begin on June 1st and end on June 17th. It will be in person but Canvas-based.
          Please see more details here.
Roadrunners READ! – The Alta View Elementary Summer Reading Program needs volunteers on Wednesday mornings throughout June. Interested high school students simply need to complete the online application. See page 9 for more details.
Track and Field Athletes – Please make sure to turn in your uniform tops to Coach Heffner ASAP so we don't have to turn in your fine sheet! Thanks for a great season and GO HAWKS!
Keys to Success – Students: don't forget to apply for the Keys to Success app online to register an account. You have the opportunity to be awarded a scholarship for college or obtain an internship! So much good information here for you!
Keep up with all that is happening at Alta High School. Like us on Facebook, follow us on Instagram (@alta.hawks) and frequently check the Hawkeye Online Newspaper for updated stories!