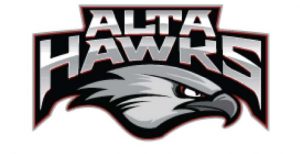 Alta High School
Soar to a New ALTAtude
We are an inclusive learning community with a tradition of inspiring, supporting, and collaborating with students as they prepare to be engaged citizens in their pursuit of continuous success.
Attention Junior Families! There are some important ACT information and dates coming up! Please see page 5 for a summary of this information and page 6 for more information about the ACT Preparation Seminar on February 20th.
Do you want to send your student a Valentine surprise at school? Alta's Peer Leadership team is selling lip suckers for only $1.00. These will be sent to your student during their advisory class period on Thurs, Feb 11. Please email Mrs. Allen for more information at shaley.allen@canyonsdistrict.org
ACT Math Prep Sessions – Students interested in preparing for the math section of the ACT are welcome to attend any or all sessions reviewing sample tests and exam strategies. These sessions will be held on Tuesday and Wednesday afternoons in room 2201 from 2:30-3:15pm.
Puente – This is a great resource for our Latino/Hispanic families with the goal of informing parents about the Higher Education opportunities and application process in the United States. More information about Alta's virtual Puente events can be found on page 7.
Alta Career Fair – Alta High School will be having a Virtual Career Fair on Thursday, March 4th @ 9:00am. We are looking for parents who are willing to share their Career Journey with our Students. Please sign-up with the following link: https://forms.gle/28128t43UgmwKYTH9. Contact Janet Jefferson janet.jefferson@canyonsdistrict.org with questions or for more information.
Senior Ads – Thursday is the last day to submit a yearbook senior recognition ad in this year's yearbook. Submit one for your student here.
Boys Lacrosse Tryouts – Tryouts for the Boys Lacrosse team begin on Monday, March 1st  in the Alta Stadium at 7:00 pm. Please arrive 20 minutes early to be ready to go at 7:00.
Alta Track & Field – Anyone interested in joining the Alta Track & Field team: Track practice officially begins Tuesday, February 16th at 2:45pm. You must complete the Register My Athlete paperwork in order to be eligible for the first practice.  For more information see Coach Heffner in room 1210.
Softball Tryouts – If you're interested in trying out for softball on March 1st, please go to altahighsoftball.weebly.com to sign up to tryout. All register my athlete requirements must be completed in order to tryout. See Coach Campbell in room 2114 with questions.
Men's Soccer Tryouts – March 1st, 2021 starting at 2:45pm on the soccer field. Please go to www.altahawksoccer.com for all information on registration and preseason conditioning.
Tryouts for the Girls Lacrosse Spring Season start on March 1st, 5-7pm on the Alta Turf. You must complete the RegisterMyAthlete process to participate. Please check the Girls Lacrosse Athletics webpage for more information and email Coach Greenstein with questions.
Alta Baseball – If you are interested in playing baseball at Alta this spring, open gyms are happening Monday through Thursday from now until tryouts on March 1st. For the schedule and more information visit our baseball website or see Coach Connelly in Room 1943!
Do you want to wear a piece of Alta history? The Hawks baseball program is selling authentic, Alta game-worn baseball jerseys for $10 each. You'll pay for it in the main office and then bring your receipt to Coach Connelly in room 1943 to pick out your jersey. Alta Baseball hats are also available for $25 each. For more information visit www.altahawksbaseball.com or drop by room 1943 to see what's available.
Seniors, SAVE THE DATE! Auditions for graduation musical performances will be held Wednesday, April 28th from 2:30-3:30. If you plan to audition, please see Mrs. Raymond for more information.
You can now follow us on Instagram under the nametag alta.hawks!
**For more information or to see photos of events, please visit the Alta High Website or follow the Alta Facebook Page.**