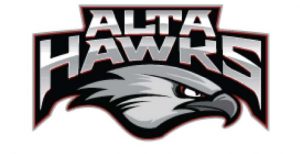 Alta High School
Soar to a New ALTAtude
We are an inclusive learning community with a tradition of inspiring, supporting, and collaborating with students as they prepare to be engaged citizens in their pursuit of continuous success.
November 8th Utah Emergency Order – Yesterday evening, Governor Herbert issued an emergency address to announce new mandates for the State of Utah. These orders included a two-week suspension of extracurricular school activities. This unfortunately cancels or postpones many of our upcoming events. If your student is involved with a sport, club or activity, the teacher or coach advisor will communicate plans for possibly resuming activities the week of November 23rd. The emergency order also announced a mask mandate. Masks have been required in schools since the beginning of this school year, but we ask that families help us in reminding students to be vigilant in properly wearing a mask over their mouth and nose in classrooms, hallways, school grounds and if traveling to and from school with individuals outside their household.
Hybrid Schedule – We are following a hybrid, split schedule to help mitigate risk to our students and staff due to the recent uptick in COVID-19 cases in our school and in the Alta Community. Please view the "Upcoming Events" on page 2 for details about the daily schedule. Whether they are learning from school or from home, students are expected to be in class on time. At the beginning of each class period, students at home should log into the appropriate Canvas course and following instructions for that day's learning. A copy of the Alta Bell Schedule can be found on page 5.
Work-Based Learning Opportunities – Please see the information on page 6 for some great work-based learning opportunities!
Utah STEM Fest – This week is the Week of STEM. Students, educators, and parents can access the Week of STEM portal and explore information related to Science, Technology, Engineering, Art, and Mathematics. STEM Fest's Week of STEM is designed to deliver a well rounded experience of thinking like a STEM professional. Students will examine articles and videos, become citizen scientists, engage with hands-on activities, and hear from real industry professionals every day of the week!
No Grades (NG) – With the frequent changes throughout 1st quarter, we provided little opportunity for students to make up no grades (NG) they may have earned. Therefore, NGs earned during 1st quarter were cleared. Moving forward, however, students will earn and need to make up NGs earned for a lack of consistent attendance. Please see page 7 for the NG policy, which includes options for how students can make up current and past NGs.
Math Tutoring – Please click the link to view the schedule for math tutoring opportunities. In person tutoring is suspended for the next two weeks, but virtual opportunities are still available.
Sterling Scholar – The application process for Sterling Scholar has moved online this year. All seniors with a GPA of 3.5 or higher are encouraged to apply for up to three categories. Please see the Alta High Sterling Scholar webpage for more information.
Free Meals to Fuel Friday Learning – On Thursdays, our lunchroom will double the number of prepared meals, adding an extra sack meal for students to take home. The sack meals will be made available free of charge. These will be distributed at the end of the school day so they can be quickly refrigerated. Nutrition information for the meals can be found at CSD's online lunch menu.
Hawk Stash – The Hawk Stash is up and running! Students can visit it every Thursday after school or see their counselor for a private visitation. You can also help us keep the Hawk Stash stocked with your donations. See page 8 for more details.
Keys to Success – Students: don't forget to apply for the Keys to Success app online to register an account. You have the opportunity to be awarded a scholarship for college or obtain an internship! There is so much good information in the app for you!
Ordering Transcripts – Transcripts can be ordered online by going to the Alta website or by going directly to the Alta Parchment website.
Indoor Soccer Activities – In accordance with the governor's announcement all indoor soccer open gyms are canceled for the next two weeks.
You can now follow us on Instagram under the nametag alta.hawks!
**For more information or to see photos of events, please visit the Alta High Website or follow the Alta Facebook Page.**