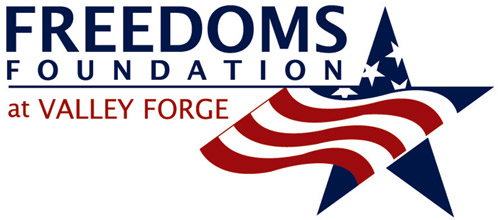 September 18, 2021 
Educators, 
With great pleasure, we announce that the Utah Chapter of Freedoms Foundation at Valley Forge will again provide the opportunity for selected Junior and Senior students throughout Utah to attend the 2022 Spirit of America Youth Conference at Valley Forge, Pennsylvania. Those students selected may attend one of four sessions held in March and April of 2022. 
Each student will participate in a four-day conference for high school students from across the country to interact with college professors and historical interpreters. The program also includes tours of Valley Forge, Independence Hall, Constitution Center, and the Liberty Ball. 
We are excited to announce that we will be offering 100 spots for students this year, the most we have ever sent! Students will be selected from public, private, and charter high schools from across the state. Your support is crucial to make sure your school is represented. Please make certain all interested 11th & 12th grade students in your school are made aware of this opportunity by furnishing them copies of the attached conference information. You may also wish to make copies available to school counselors and history teachers. 
Semi-finalists will be invited to participate in an interview with Freedoms Foundation Board members in Salt Lake City or Gunnison.
Students will be required to pay $400 of the total estimated cost of $1,200. The Utah Freedoms Foundation Scholarship Fund will cover the remaining costs of the conference. Applications must be postmarked no later than Friday, November 19, 2021, and mailed to the address listed on the application. 
Since its founding in 1949, more that two million students have been impacted by the Freedoms Foundation programs. The Freedoms Foundation at Valley Forge is a nonpartisan, nonprofit foundation founded by President Dwight D. Eisenhower.
For more information visit: www.freedomsfoundation.org.
Sincerely,
Dennis Randall
Youth Scholarship Chairman